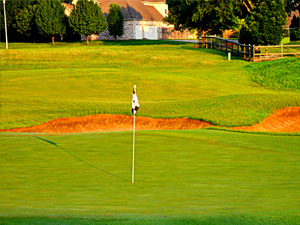 Dear Event Planner...
We know you have plenty of golf courses to choose from in the Tulsa Metro area to hold your event... But, I assure you, there are none that will do a better job of providing your group a first class golf experience and utilize a "Whatever it takes!" service attitude to make your event enjoyable. Bailey Ranch Golf Club is fast becoming the most popular choice for Tulsa area golf tournaments and outings. Whether it be the National Golf Association's Hooters Pro Golf Tour, a 144 player charity event or 16 guys or gals on a golf get together, we work hard to ensure your complete satisfaction. Over 80 corporations, associations, and private groups, hosting more than 5,500 players choose Bailey Ranch Golf Club each year to host their event. Many returning year after year!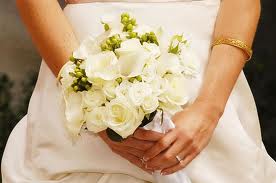 Planning a Wedding?
Bailey Ranch offers an exceptional reception facility with a walk out patio so your guests can take in the beautiful golf course setting. We have a professional staff ready to help you with all the details as well as a range of services and partners to ensure your wedding is a grand success. Please contact Dawnie Williams (DWilliams@cityofowasso.com) today to learn more about making your special occasion just that...special!
Bailey Ranch boasts a beautifully furnished 1,600 square foot banquet facility accomodating over 120 guests with a walk out patio overlooking the golf course. It's not difficult to imagine your guests being elegantly entertained in the comfortable setting of our banquet facility. Enjoy a wide selection of food and beverage options that will tempt tastebuds and please the palate.
Do you need a place to host your reception, corporate meeting, club gathering, or reunion? Bailey Ranch can help with any banquet or special meeting needs you may have. We have a complete set of services to make your meeting a success and have event planners to assist you to ensure everything goes smoothly. To learn more contact Dawnie Williams (DWilliams@cityofowasso.com) at 918.274.4653 or complete our request form.